Affinity Chapters
Multicultural Chapter (MCC)
Founded in October 2003, the Adelphi University Multicultural Chapter (MCC) was established as an alumni affinity chapter to recognize, embrace and celebrate diversity.  Today, the Chapter leads the effort in advancing the University's diversity goals including student mentorship, scholarship, and professional development. MCC meets annually in October and adheres to the Alumni Advisory Council Charter for governance.   
Focus
Further Adelphi University's commitment to diversity
Serve as a vehicle for continued relationships and networking opportunities
Educate and mentor the current students of color at Adelphi
Support financial scholarships that celebrate diversity
Maintain historical information as it pertains to alumni of color 
Past Presidents
2003-2009 – Grady Faulkner '75
2009-2011- Tara Howard Saunders '84
2011-2013- Gregory Singer '90
2013-present – Aaron Harper '03, M.A. (Acting President)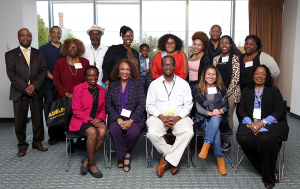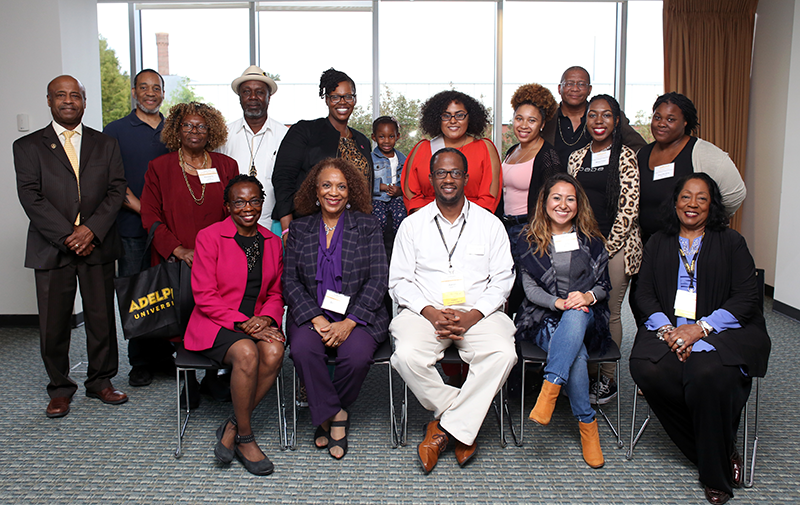 Attendees of the 14th annual MCC meeting during Adelphi Spirit Weekend, Saturday, October 14th.
Connect & Contact
If you would like more information or want to get involved, please email MulticulturalChapter@adelphi.edu or visit our facebook page at https://www.facebook.com/groups/86629977958/.